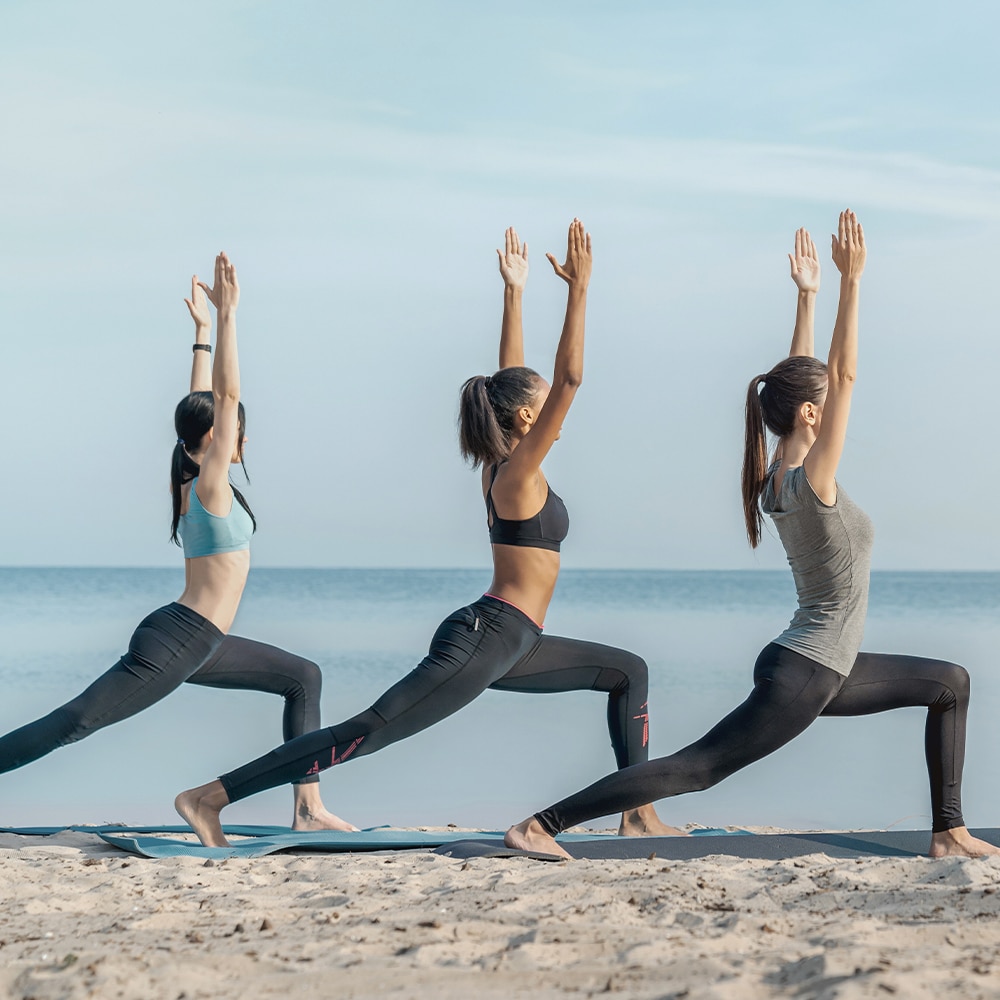 Create a mind-body connection.
Personalized Pilates Classes in Foley, AL
Walking into the gym can be intimidating, especially for first-timers. The rows of complex-looking machines, the jargon-filled fitness classes, and the seemingly Herculean feats of strength on display can make anyone feel overwhelmed. However, among the options of high-intensity workouts and weightlifting, there's a gentle yet effective fitness approach that welcomes newcomers with open arms: Pilates. Unlike the chaotic atmosphere of gym spaces, Pilates offers a serene space where individuals can focus on a total mind-body connection.
Pilates Classes for All Fitness Levels
Emphasizing controlled, low-impact movements, Pilates provides a refreshing workout experience that builds strength, flexibility, balance, and overall well-being. At enrG Wellness, we believe exercise should be fun, inviting, and suitable for all levels of fitness enthusiasts. That's precisely what our Pilates classes offer. Our two-person Pilates classes are designed to target your weaknesses and turn them into strengths, focusing on increasing muscle strength, breathing patterns, and functional movement.
Pilates involves precise and controlled movements performed on specialized equipment known as a Cadillac reformer. This elevated platform comes equipped with springs, handles, and bars that elevate the user experience and adjust based on the user's strengths, goals, and experience. As you work through each movement, the base of the Cadillac reformer remains stationary while the platform moves back and forth on metal rails, allowing you to truly focus on using your body as a whole.
One-On-One Pilates Session
At enrG Wellness, we offer clients the opportunity to work one-on-one with our certified Pilates instructor for a more personalized workout session. Here, our clients receive individualized attention and guidance tailored to their unique needs and health goals. Our instructor will assess your current fitness level and design a Pilates program that will challenge and support you in achieving your desired results.
With our private Pilates sessions, you'll receive feedback on form, technique, and progress, ensuring you get the most out of your Pilates training. Whether you don't yet feel confident enough to join a group class or simply want to elevate your Pilates practice, one-on-one Pilates classes can benefit you in a variety of ways.
Commonly Asked Pilates Questions
Pilates is non-impact and focuses on using the body as a whole rather than dedicating movements to work a specific body part like other forms of exercise do. You're either lying on your back, your side, or kneeling the entire time, making it a safe workout for everyone. Additionally, Pilates does not involve using any additional weights—it's all based on strengthening muscles using body weight.
Pilates is just as safe as any other form of exercise and can be performed daily if you choose. At enrG Wellness, we recommend starting with three or four times a week to develop a consistent routine and get your body used to the new and potentially unfamiliar movements.
Your current physical status and overall fitness levels will determine whether or not you'll be sore after a Pilates class. Unlike other workout regimens, Pilates doesn't fatigue the muscles to exhaustion but rather focuses on consistent movement patterns and muscle memory. If you don't currently workout or have a limited range of motion, you may experience some muscle soreness as your body changes.
Feel Confident in Your Skin With Pilates at enrG Wellness
At enrG Wellness, we believe your health requires a total mind-body connection, which is why we offer personalized one-on-one Pilates sessions or small group classes to choose from. This multifaceted approach emphasizes core strength, flexibility, and mindful movement to create a synergy between the body and mind. Whether you're an athlete looking to improve your performance, someone seeking relief from chronic pain, or simply striving for a more balanced and agile body, Pilates offers a holistic approach to fitness that fosters long-term results and benefits.
It's time to start living your life with an empowered attitude. Get in touch with us to learn more about our Pilates fitness classes, and book a session with us today.